---
RACIAL JUSTICE WORKSHOP OFFERED
As we welcome in the New Year and prepare ourselves for Black History month in February, Pastor Beth will offer discussion-based workshop on racial justice and our concepts of racism. Each class will begin with prayer, we will watch a segment of the three-part documentary Race: The Power of an Illusion, and then will discuss with one another what touched us and what challenged us.

​These workshops will be held Wednesday evenings – January 4, 11 & February 1 – at 6:30 p.m. in the Social Room. All are invited to attend.
---
MORAVIAN STARS
---
BREAKFAST BIBLE STUDY - FRIDAYS AT 9:00AM
Our weekly morning Bible Study resumes this month. We are meeting on Friday mornings to continue our study of Henri Nouwen's book

Turn My Mourning Into Dancing: Finding Hope in Hard Times.

This group gathers at 9:00 a.m. each week to discuss a chapter from the book and its relationship to scripture and our faith journey. We will be gathering in a hybrid model both in-person and via Zoom:

https://us02web.zoom.us/j/81175567613?pwd=aXhQQ W9xNzBJdThrT01PU0c2dFNRZz09

Meeting ID: 811 7556 7613

Passcode: Bible
---
MISSING CHOIR MUSIC
If you are a current member or former member of the choir, please return any choir music to the church. While sorting and filing our choir music, we noticed that there several pieces missing. Thank you for your help.

---
DONATIONS LIST
As we continue to look for ways to be good stewards of our finances, we would welcome any extra support from our congregation or friends who might be willing to donate supplies to our church. Click here to see what is needed and possibly sign-up to donate: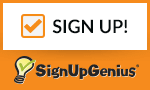 ---
BOARD OF ELDERS - UPDATE - DECEMBER 2022
The Elders met on the evening of December 20:
We received reports from the pastor and various committees.
We discussed feedback from the congregation.
We ratified our decision to host the Winter Farmer's Market in our Fellowship Hall.
We designated our January Joyful Noise Offering to go to Tricklebee Café.
We approved the use of the church building and grounds in June by Bike Wisconsin (June 13-14).
We approved a request from the Wisconsin Rapids United Methodist Church to have Pastor Beth preside over communion during worship once a month while they are in the process of getting a new pastor.
We went over details for the Christmas Eve and Christmas Day services to make sure we have everything in place.
We closed ourselves with prayer.
Our next meeting will be Tuesday, January 24 at 6:30 p.m.
---
BOARD OF TRUSTEES - UPDATE - DECEMBER 2022
The Trustees met on Wednesday, December 14.

In addition to the regular business of approving the Treasurer's report and approving the bills to be paid, we heard reports on the lighting of the exterior cross being repaired as well as the motion sensor at the parsonage. We continue to move forward with investigating the main cold air duct sizing being too small at the parsonage furnace. We have decided to bring in another contractor to access it to help determine what may be needed to correct the issue. It was reported that the bearings on the church boiler has not been repaired yet due to back order of parts. It is expected to be completed in the near future. The system is running fine for now, so there is not an immediate concern with it.

The Board heard a report on the progress with setting up the Winters Farmers Market. We are on track for the first market to be held in our basement on January 7.

Giving in the month of November has continued along the same path as it has been this year with us falling short of our expenses by about $2,853 dollars. This news was tempered somewhat by the joyful reporting that we had a Sunday in December with over $5,700 in giving along with an additional $1,200 given for the boiler repair. We rejoice in that reporting and the Trustees are looking forward to a better financial report for December.
​
We thank you all for your generous giving and continue to urge everyone to prayerfully consider your support of this church and its missions as we move forward into 2023!
​
Michael Barnes
Board of Trustees, Chair
---
JOINT BOARD - UPDATE - DECEMBER 2022
The Board met on December 5 at 6:30 p.m.
The Board shared updates from Trustees, Elders and the Pastor.
The Board discussed, with concern and much prayerful consideration, and approved the proposed 2023 budget for the congregation to be presented at the Church Council meeting on January 30.
Our next meeting will be a Retreat/Workshop on February 18

.
---
---
FUNERAL COMMITTEE REORGANIZING
As we continue to adjust to life with Covid as well as the aging of our congregation and the limits this may create for some, our Funeral Committee is looking for more volunteers to help set-up, serve and clean up from the receptions following funerals held at our church building. If you are interested in helping with any part of this, please let the church office know. We plan to have an committee meeting to go over process and responsibilities in January 2023.

---
MORAVIAN YOUNG ADULT CONVO - JULY 2023
Please join us for Moravian Young Adult Convo, July 3 – 11, 2023! More than 50 young adults from the Northern, Southern, and Jamaican Provinces of the Moravian Church are preparing for a Spiritual Pilgrimage to the Czech Republic and Germany, following the Brazen and Blazin' footsteps of the early Moravians to serve in mission with Czech Young Adults.

Registration closes on September 15, 2022.

For more information, please go to

https://www.moravian.org/ccd/2023-young-adult-convo/
---
PRAYER OF SERVANTHOOD
O God, our help in ages past, our hope for years to come. We give you thanks for your constant presence. Through seasons of stability and change, you are with us, calling us out of ourselves into the world to serve others. Grant that we may be united in love for each other and for those we haven't yet met. Grant us wisdom, patience, and perseverance as we work through the details and challenges of the ministry you have placed before us. Continue, O Lord, to bless the work of our hands. Bless the work of our hands.

​Amen.
---
---
RECYCLE YOUR INK CARTRIDGES
---
---